Contact Info
Michael C. Feehan│Partner
Areas of Practice:
Medical Malpractice Litigation
Texas Medical Board Actions
Personal Injury Litigation
Commercial Litigation
Mr. Feehan joined Law Feehan Adams, LLLP on August 1, 2013. He has a litigation practice with special emphasis in personal injury and medical malpractice defense. He is Board Certified in Personal Injury Trial Law by Texas Board of Legal Specialization and represents clients throughout the state of Texas. Mr. Feehan was selected by his peers in 2008 through 2013 to be included in The Best Lawyers In America for his work in the area of medical malpractice defense and was selected as a Texas Super Lawyer in 2012 and 2013.
Prior to joining our firm, Mr. Feehan was a shareholder in Kacal Feehan P.C. where he practiced for just shy of 30 years. Mr. Feehan also has corporate litigation experience as he was a corporate attorney with Dresser Industries, Inc., as Products Litigation Counsel, and with Geosource, Inc., as Assistant General Counsel. While a corporate attorney for these energy related service companies, Mr. Feehan gained experience with the oil and gas service industry and has handled a variety of oil and gas cases since returning to private practice in 1985, including drilling and down hole well failure cases.
Mr. Feehan attended Texas A&M University where he was a member of the Corp of Cadets and the Texas A&M baseball team.
Mr. Feehan also served on active duty as an officer in the Medical Service Corps of the U.S. Army following his graduation from Texas A&M University and was awarded the Bronze Star Medal for Distinguished Service in Vietnam, 1970 and 1971.
Mr. Feehan is licensed to practice in Texas and before the U.S. Court of Appeals, Fifth Circuit, and the U.S. District Court, Southern District of Texas. He is a former member of the State Bar of Texas, District 4H Grievance Committee, and American Corporate Counsel Association where he served as the Houston Chapter Vice President, Director and Program Chairman. He has been a guest speaker on various litigation topics at meetings, seminars and the University of Houston Law School.
Education:
South Texas College of Law
(J.D., 1974)
Law Journal; Dean's List
Texas A & M University
(B.S., 1968)
Distinguished Military Graduate
Professional Associations and Memberships:
State Bar of Texas – Litigation Section
Houston Bar Association Litigation Section
American Bar Association Litigation Section
Texas Association of Defense Counsel
Fellow, Texas Bar Foundation
Texas Association of Civil Trial & Appellate Specialists
American Board of Trial Advocates (ABOTA)
Other Attorneys
Areas of Practice:
Toxic Tort
Trucking Litigation
Products Liability
Insurance Coverage Maritime Law Medical Malpractice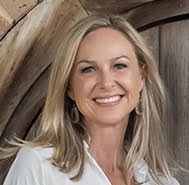 Areas of Practice:
Medical Malpractice
Areas of Practice:
Medical Malpractice